Agratechniek compiles fully customized ABC schemes for the flower bulb sector, arable farming and seed industry; We have made arrangements for this where others failed.
 Because we have a solution for every situation or are able to program, Agratechniek is leading in drying processes in the seed industry and the number of satisfied users in the flower bulb sector is increasing strongly.
From both the flower bulb sector and the seed breeding, the question arose whether, in addition to the drying process, we could also manage their greenhouses. Together with experts in the field of various brands of climate controllers for greenhouses, the ABC climate control for greenhouses was  developed by Agratechniek  . The combination of expertise in various greenhouse regulations and our experience with various software modules has ensured that the best has come together and that makes the ABC climate controller unique.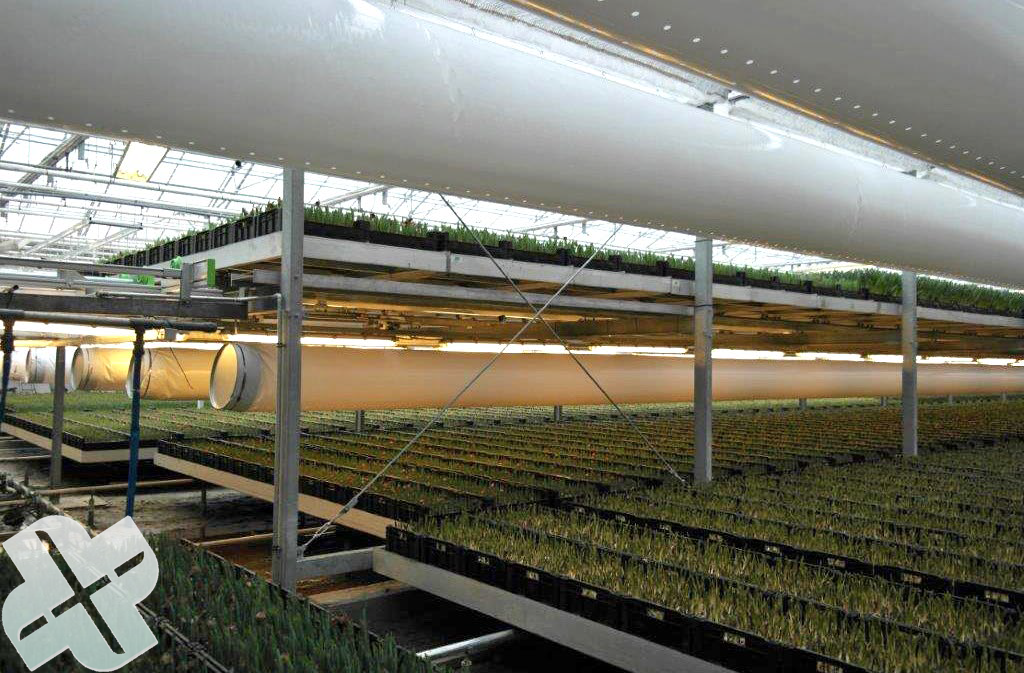 ABC climate control for greenhouses
It is very important that all equipment works together optimally in order to create the most favorable growth climate for your flowers. The ABC Climate Control is made up of different building blocks; hardware and software modules. For each project, the building blocks are put together in order to realize the most ideal climate control for your flowers. This allows the installed equipment to create the most optimal temperature, humidity, airflow and light incidence.
Thanks to the modular structure, the ABC climate control is suitable for every project; for relatively small projects, the ABC is already interesting and there are virtually no restrictions for arranging very large projects. With the hardware modules we expand where we ended; You never have to swap your existing processor or computer.
The software for your climate control system is tailor-made for your project. Agratechniek bv. Therefore has the possibility to program special software modules for almost every existing or new greenhouse if required. These modules are then directly integrated with the existing modules; we call that custom work within the customization!